The Menthol Volume 2 Seed Drop
11/23 @ 8PM PST / 11PM EST
We are so proud to present The Menthol Vol 2 Collection. The Menthol Vol. 1 was one of the first Compound seedlines ever released. From Pink Certz to Eye Candy, so many amazing strains came from The Menthol crosses. This collection caters to the diverse preferences of cannabis connoisseurs, offering a range of flavors, aromas, and effects that cater to every palate. We are beyond excited to get these packs out into the world and into your garden. Tis the season of giving thanks, so as a thank you for your continued support we will also be including an unreleased Jokerz Cross as a gift with every Menthol pack! Happy hunting!
*Unreleased freebie from The Jokerz seedline included with the purchase of any pack(s) from the Menthol Vol. 2 drop.
Freebie: Bip City (24 Karatz x Jokerz #31)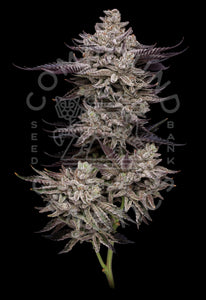 **Customers will receive their packs the 2nd week of December.
Thank you for running our gear!